About HUS
The Human Underwater Society
Born from Polynesian Underwater Soul to Spread the World
The human being is our entry point, the heart of our scope. We want to improve human conditions, improve individual freedom on his own planet using the unsuspected potential we'll find on the way of the democratization of the access of nearby underwater space
It is our prism for a better understanding of relation between human and water, water and life. That's our catalyst. We know that underwater life is a very far perspective, but most important is the way to reach it
Generate new complementary or alternative solutions, to serve several different sectors of our societies especially for island and coastal population.
« Nothing can be done without YOU »
Get involved in technologies for our future
Technologies provided through research and development dedicated to individual immersion in underwaterspace issues have an unsupected potential for provide solution in multiple sectors of ours societies 
This angle of view have been neglected from the 70's, certain technological thresholds have not yet been crossed and economic engine which support first research pulled out. As consequence of worldwild oil crisis and progress in robotics which became more efficient than human face the objectives of those companies. 
From this point, improving human capacities of immersion was becoming science fiction, and the market was confined to some passionate people mainly for leisure, and military. 
Despite of their economic potential, their obviously benefits for science, medecine…
Today, those research suffered from a total lack of finance support and visibility.
We are convinced that wealth of knowledge and experience contained in this angle of view miss ours societies and time is coming to take the necessary steps towards a global approach for impulse a new dynamic in those fields.
To be efficient we propose a framework, guidelines and gradual economic vision to tackle the next step of humans uses of underwater space.
a vision and an operational strategy for science and technological development
a vision and an operational strategy for economic and market development
a vision and an operational strategy for communication and awareness development
It's about relation between man and water – between water and human life
We have different scenarii for move on what we want accomplish, calibration of our actions and speed of their effect, will be dependant of level of funding.
To reveal all his potential enlarging a market through democratization of human access to first meter of underwater space.We don't want to wait the hypothetic big donors and must give ourselves the means to implement it through use relay of well-known business which feed the coordination of the whole plan. 
We are Innovators – We are Collaborative – It's about Tangible Results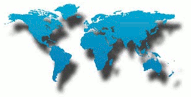 We are joining forces with high standard and well-known education institutions around the globe. Our first partnership with UCLA is opening the way of excellence. All the good will is welcome and we are very committed to develop taylor-made partnerships. A warranty of independence from any government and an international network for all discipline and a better protection for the intellectual property.

We match your funds with contributions from governments, other foundations and private donors. Every donation, no matter how small, supports planet-sized change. The advance will serve the development of young start-ups, choose and helped from seed to market stage.

We are not looking at one industrie or one issue, we are looking for key cross sectorial technologies with a global approach. Our choices also include the research of synergy  between each of our projects and actions

Your donation are used for tangible and effective action. We put your money right in the action which serve the most relevant cross-sectorial technology. We focus on short and long term impact. In fine, it means promoting new technology product line in open space to serve mankind issues

We need economic and social change,  to create a unprecedented dynamic for all sectors of economy and society, by changing  priorities. It's about needs to reduce environmental disaster generated by nature or manmade, predictable or unforeseeable as atmospheric pollution sanitary, chemical or magnetic, climatic… it's about need to absorb human geography, to explore and know our own planet before reaching another.

To reach a point, we have to start somewhere ! In our case the way consists in such exponential number of growth relay. To anticipate the next great challenge humanity will face, beyond fatality and skepticism, we need a starting point now for an exhaustive framework and an unprecedented scale of mobilization to create the first organization dedicated to the individual relation with submarine environment. We are pushing it forward because nobody else do it but us, we are convinced it is  a lack to the global scientist entreprise… Underwater needs human presence, needs witnesses, regarding the number of underwater project in building and waiting in future and before than the ecosystem would be too much damaged…

We are a non-profit organization gathering passionate people. HUS has been created because no one believe of an underwater future for mankind anymore. As such, we are driven by the conviction that a bottom-up modus operandi is key to solve the most pressing issues our world is facing. It is not about enlightenment, it's more about forcing the point on governments that only a non-profit has to start to get it !

We are focused on increasing individual underwater abilities, we believe that it will play a crucial role in the sciences and will contribute to the resolution of the next great challenges humanity will face. It concerns preservation individual freedom, expand our scope and our expansion area. This starting point contributes to shape the future of humanity, it's a question of anticipating the corollaries of loss of liberty, that is accompanying some of marvelous projects in development and supporting them as a complement for future generations to avoid sinking into humanly unsolvable moral choices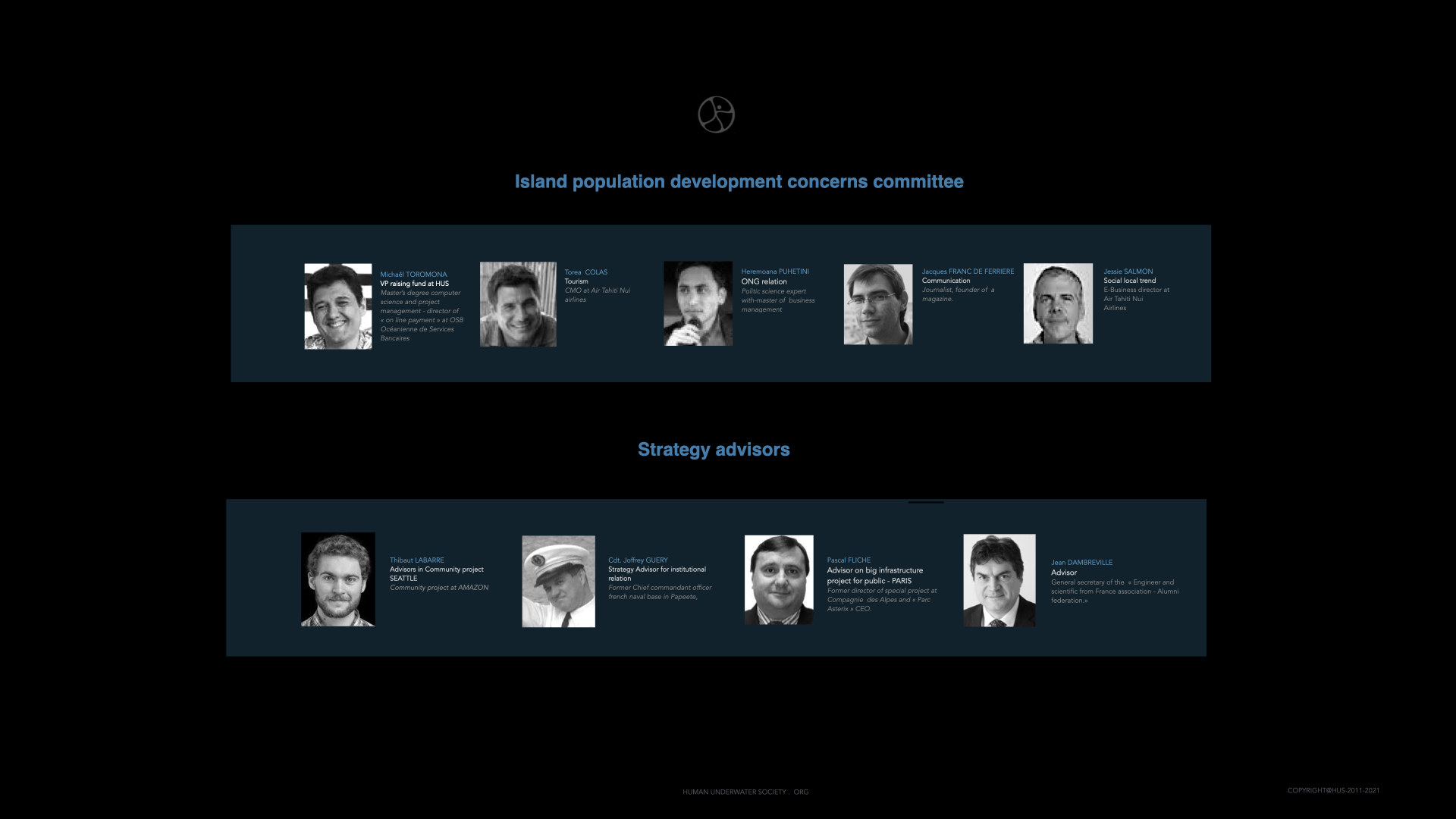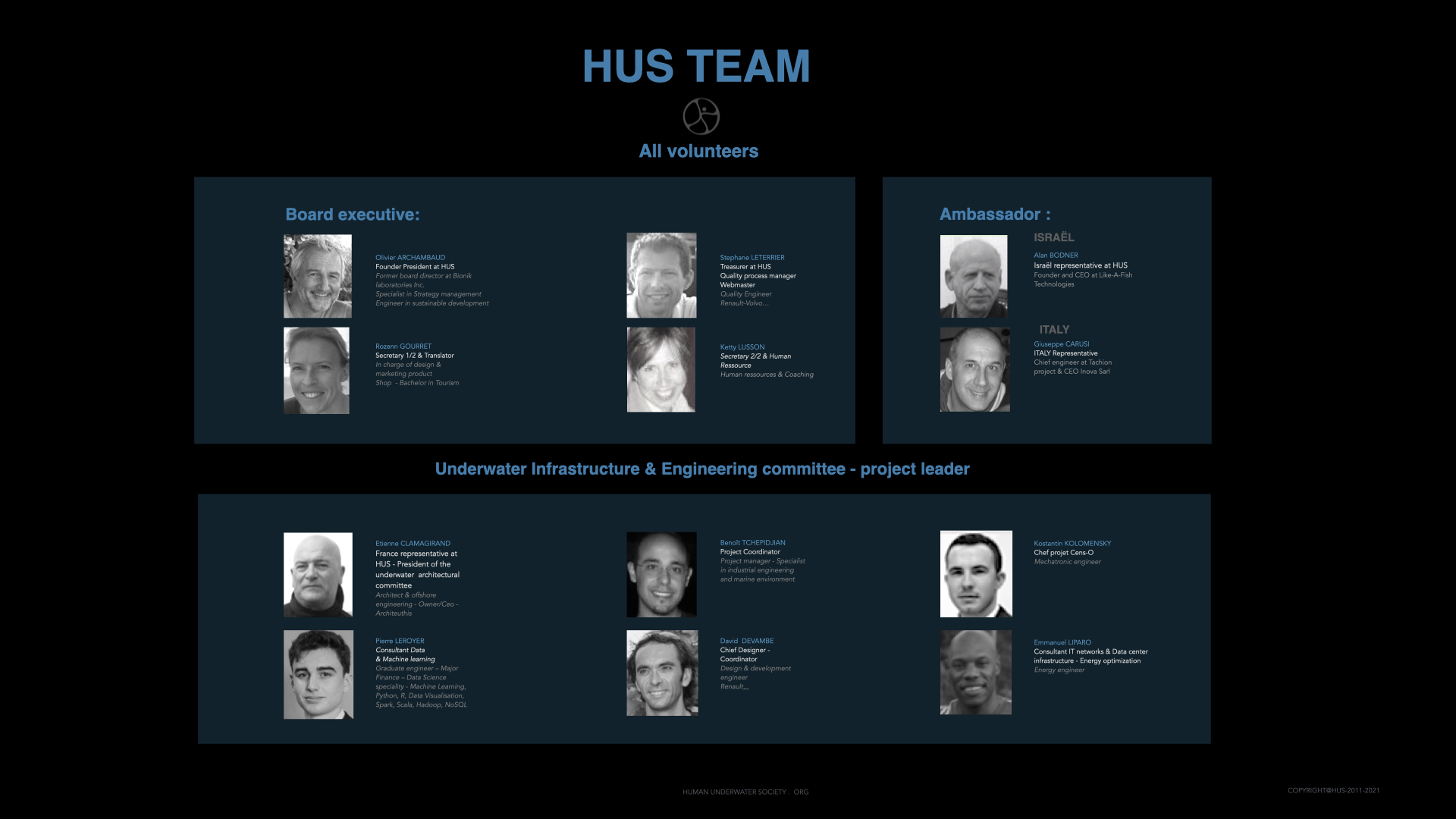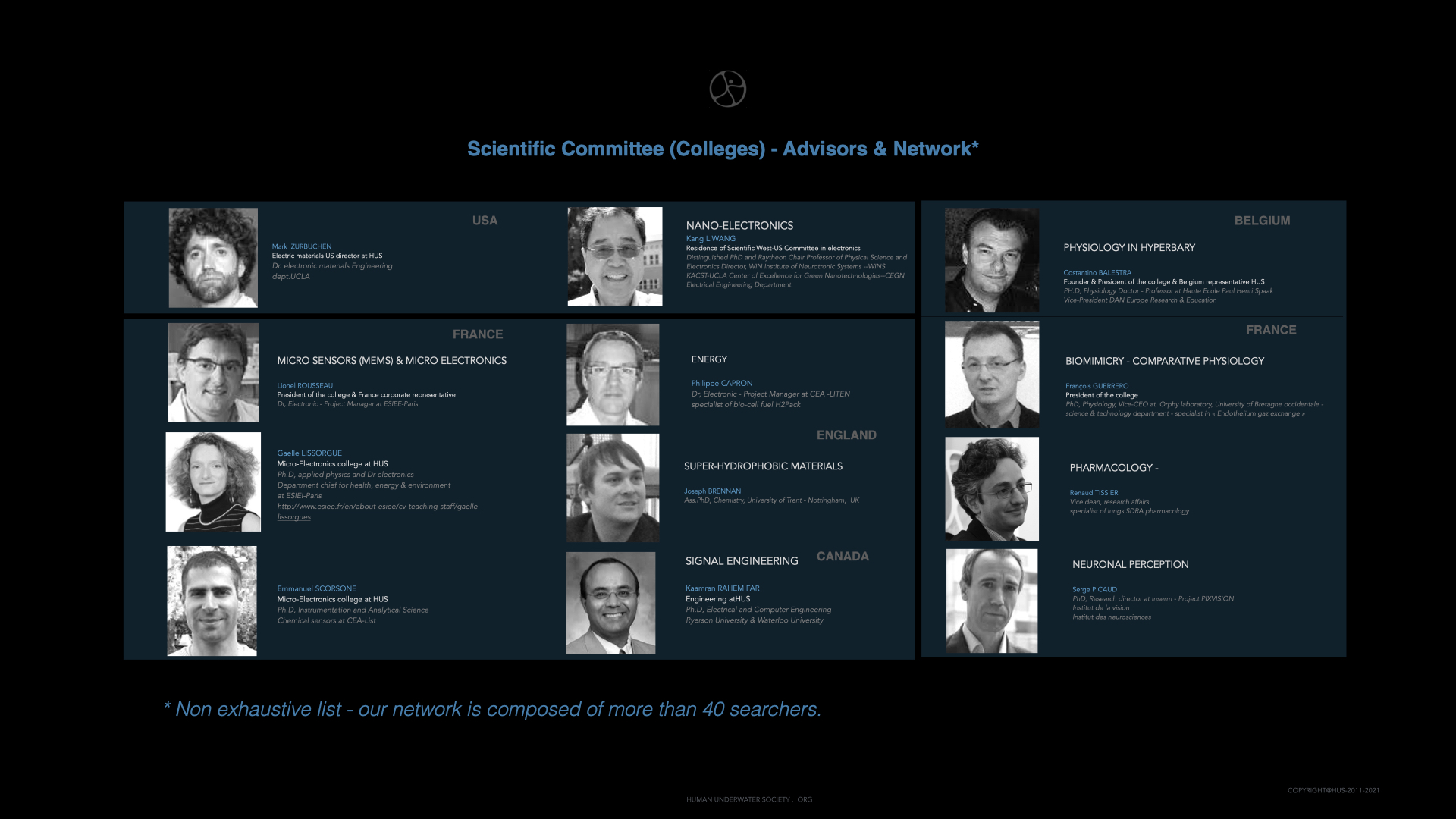 Register now for the latest news !
Subscribe, like and share our publications on social media
The Human Underwater Society would like to thanks Tim Mc Kenna for the wonderfull photos he has offered to us.
Follow him on www.timmckennaphoto.com